Express + Scalar Integration
Express is one of the most popular frameworks for building web apps in Node.js, it's one of the first packages I used when I learned Node.js and it felt great to ship an integration with Scalar. You can check out Express here.
If you're building APIs with Express and want beautiful API Documentation, now you can quickly get started with npm install @scalar/express-api-reference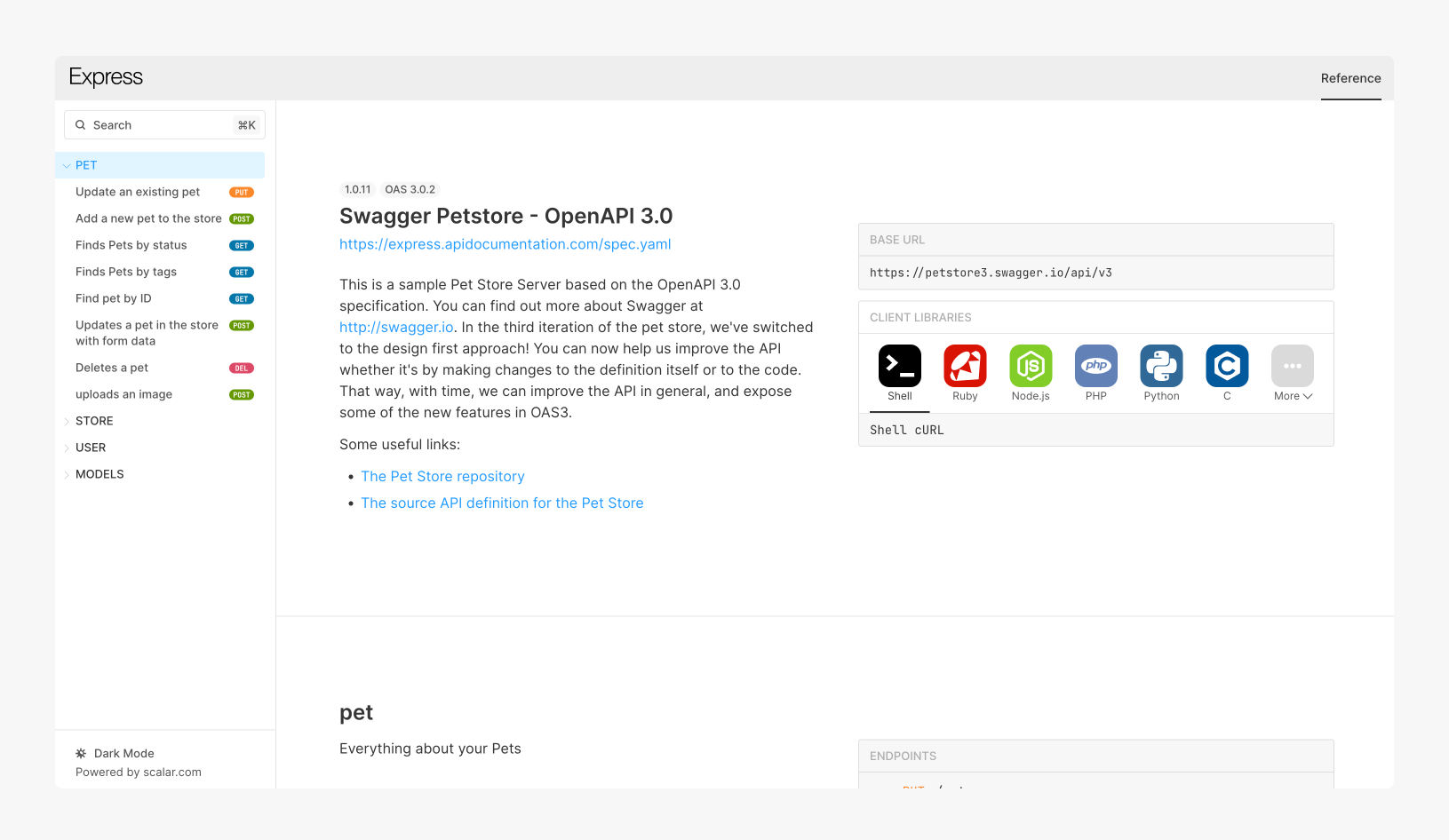 We also made a custom Express theme you can check out here .