Last week we were busy shipping the Hono integration, package improvements & bug fixes.
Hono + Scalar Integration
Hono - [炎] means flame🔥 in Japanese - is a small, simple, and ultrafast web framework. Did I say small? 12kB and has zero dependencies. I highly recommend checking it out here .
If you're building APIs with Hono and want beautiful API Documentation, now you can quickly get started with npm install @scalar/hono-api-reference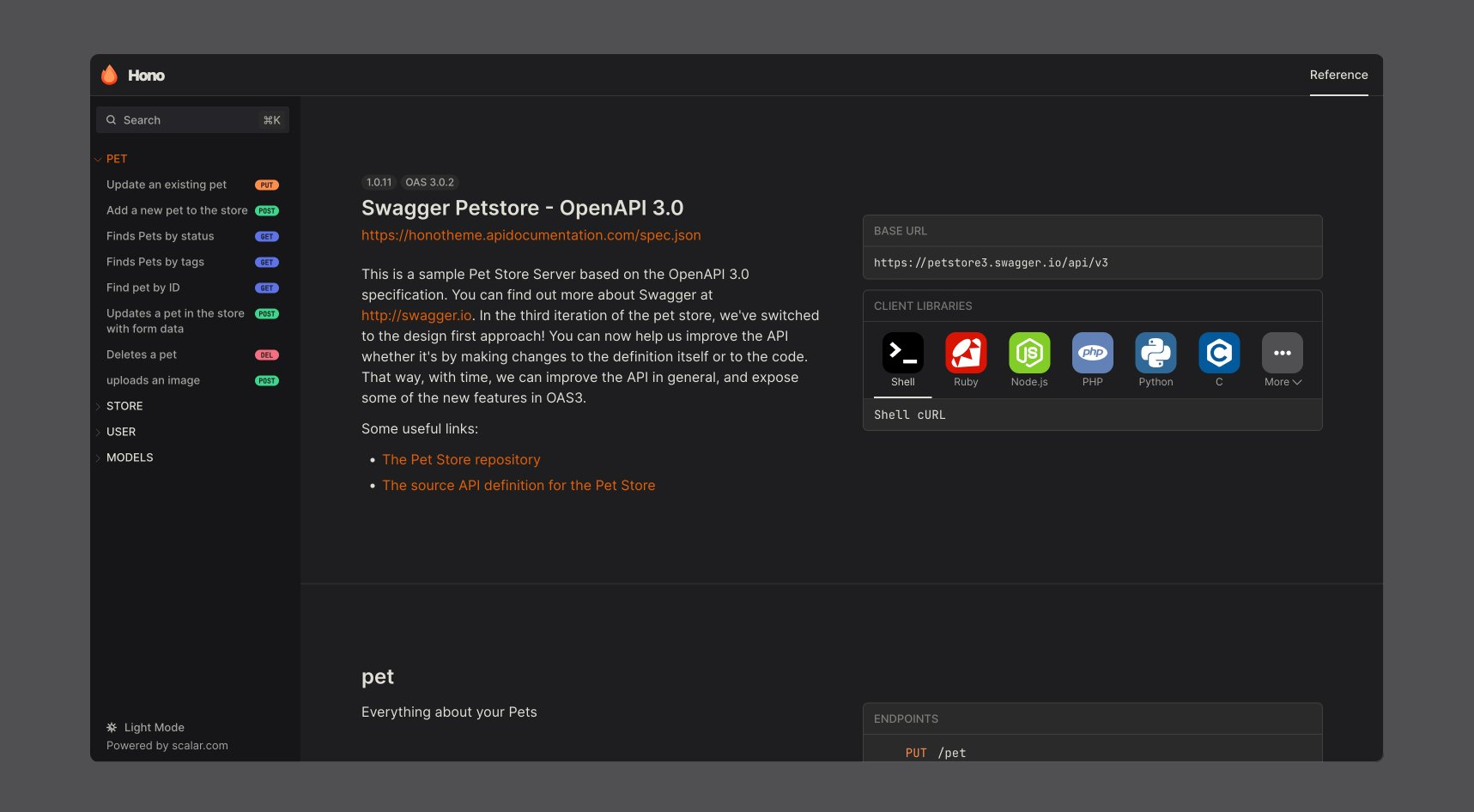 We also made a custom Hono theme you can check out here .